X POT
Design : pascal*grossiord
---
| | | | |
| --- | --- | --- | --- |
| MATÉRIAUX / MATERIALS Chêne massif. Fabriqué en France. Oak. Made in France. | DIMENSIONS / SIZE Longueur : 100 cm : 2 pots / 150 cm : 3 pots / 200 cm : 4 pots / 250 cm : 5 pots Length : 100 cm : 2 pots / 150 cm : 3 pots / 200 cm : 4 pots / 250 cm : 5 pots | FINITIONS / FINISH Chêne massif vernis incolore satiné ou finitions colorées satinées/ Solid oak satin clearcoat or satin colored finishes | « L'important ce n'est pas l'objet mais l'homme. » Charlotte Perriand |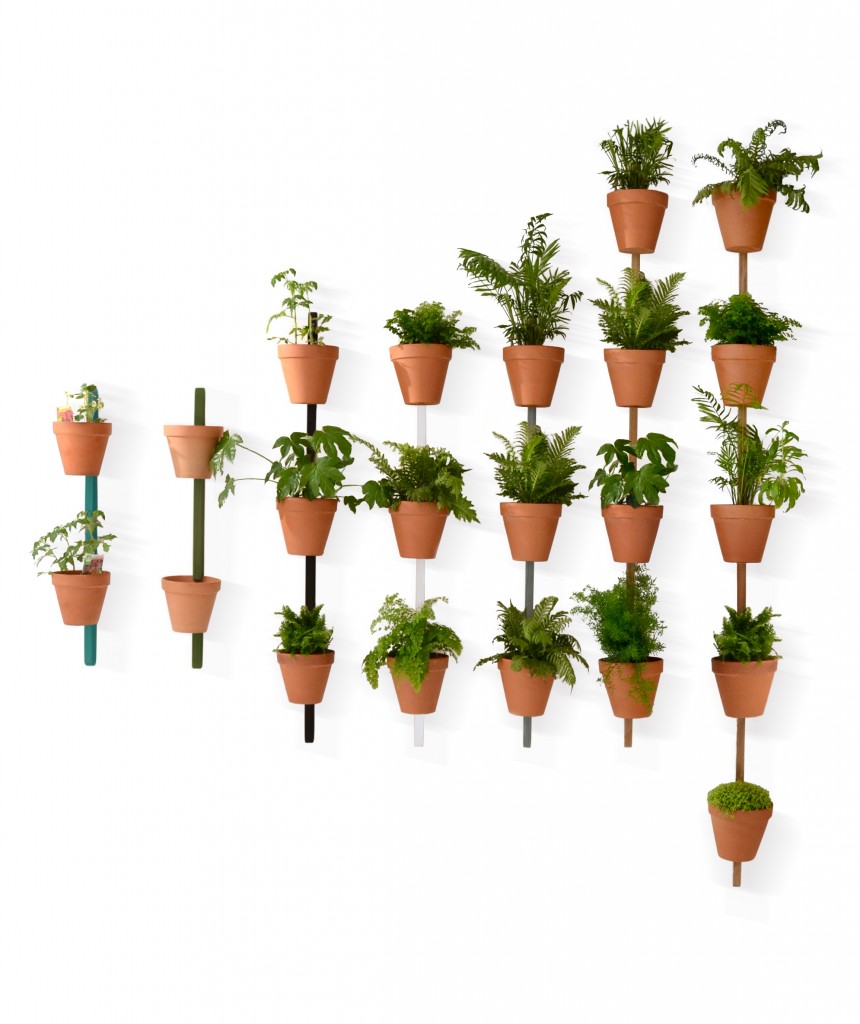 DESCRIPTION / DESCRIPTION
---
Xpot est un produit d'apparence simple qui permet d'introduire facilement la végétation à l'aide de pots horticoles de presque tous les diamètres, sur un espace encore peu utilisée à cette fin : les murs. Les plantes peuvent ainsi reprendre leurs droits sans pour autant voler la place du mobilier. 
A chacun d'en décliner le nombre sur ses murs et leur tailles pour obtenir une surface végétale à la dimension souhaitée. Pots horticoles de 12 à 24 cm non fournis.
With XPOT, create a beautiful plant scenery on your walls , like an alive painting ! Thanks to this wall amount made of wood you can accommodate your flower pots , indoors and outdoors. XPOT is suitable for horticultural flower pots with a diameter of 12 to 24 cm. Horticultural flower pots ( natural or enamelled terra cotta ) have an edge , as on the pictures of presentation . With simple notches system, pots fit in the amount : they are not fixed , you can easily move it.
The main idea of the pascal*grossiord designer was to make a product with a simple look and utilisation, simple for easily introducing vegetation on an area still little used for this purpose : the walls. And you have space for furniture ! Everyone can choose the number of wall fixing, the size and arrangement of pots for create your own plant composition to the desired dimensions . 
Made in France (in the Jura ), the wall fixing XPOT is made of oak Franche Comté ( wood from sustainably managed forests).
FABRICATION / MANUFACTURING
---


Sous la direction de Jean-François Bellemère, fondateur de Compagnie, les objets et mobiliers sont pensés de manière à simplifier les processus de fabrication et de transport, économiser les matériaux et valoriser le savoir-faire d'entreprises locales
Edited by Jean-François Bellemère, founder of Compagnie, objects and furniture are designed to simplify the manufacturing process and transportation, saving materials and develop local business expertise.
ON EN PARLE SUR… / WE TALK ABOUT…
IDEAT, Claire Maison, …
---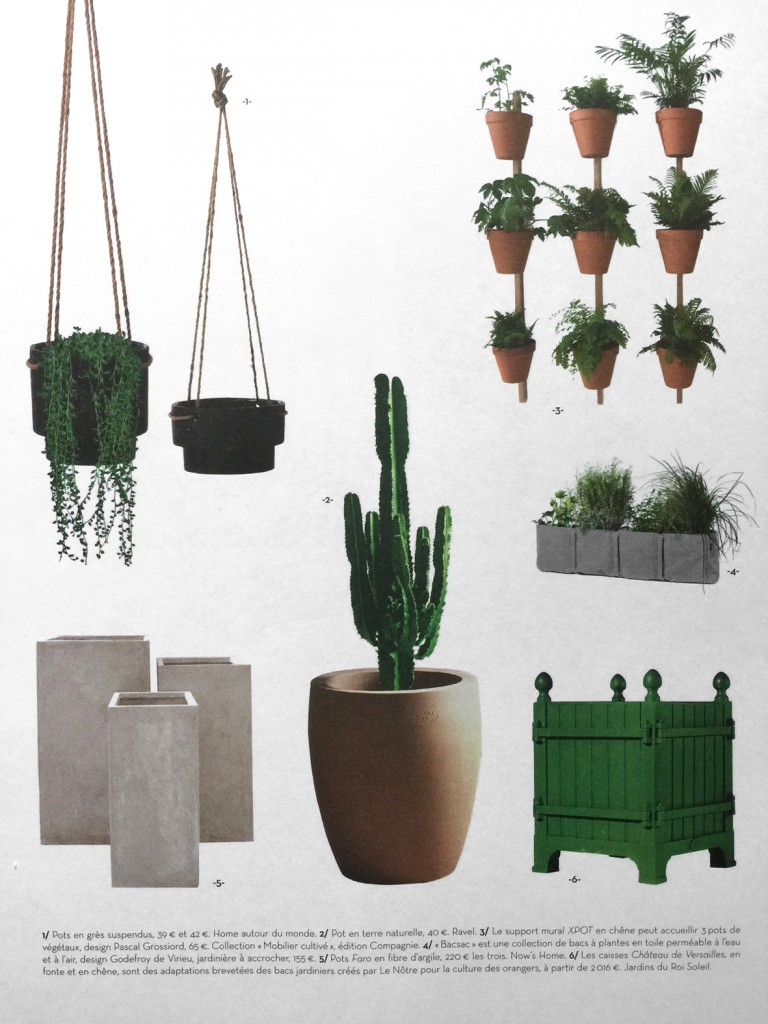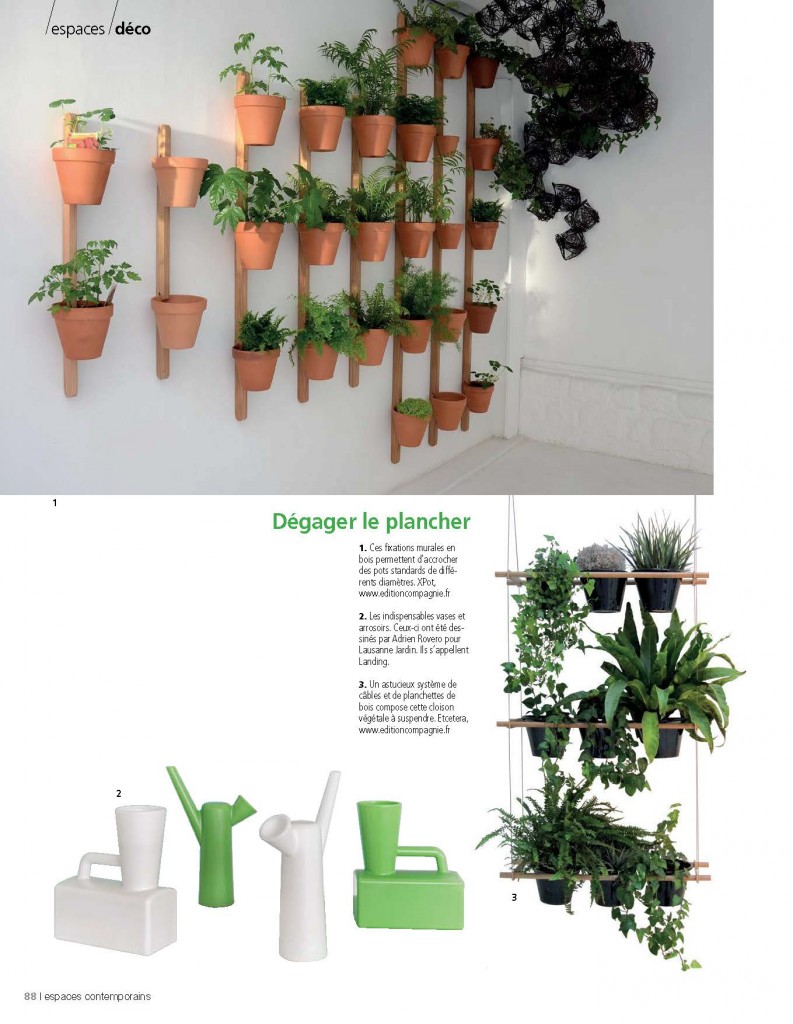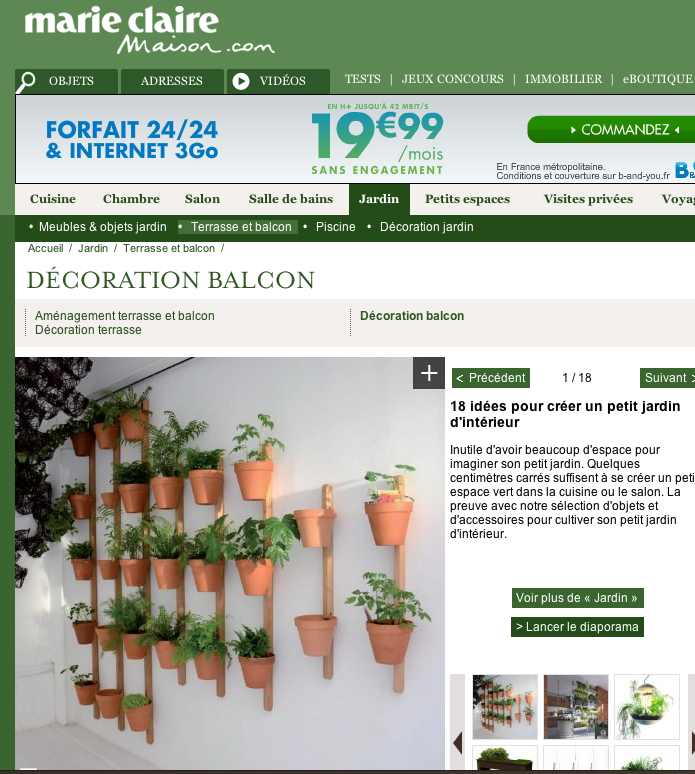 Pour télécharger la fiche produit des X-pot, cliquez ici
To download description of the X-pot, click here