Étagère MAX
Design : Olivier Chabaud
---
MATÉRIAUX / MATERIALS
Mdf peint et hêtre massif
Fabriqué en France – Made in France
Bois de Franche Comté (France) issu de forêts gérées durablement.
Painted MDF and Solid beech. Wood of Franche Comté (France) from sustainably managed forests. Made in France.
DIMENSIONS / SIZE
Petite boîte / Small box : 18 cm x 43 cm x profondeur 19 cm
Grande boîte / Large box : 25 cm x 67 cm x profondeur 24 cm
Petite étagère / Small shelf : 90 cm x 14,3 x épaisseur 2,2 cm
Grande étagère / Large shelf : 130 cm x 14,3 x épaisseur 2,2 cm
FINITION / FINISH
15 couleurs disponibles pour les boîtes / 15 colors available for boxes
Nouvelles couleurs en 2019, cliquez ici
New colors in 2019, click here
« Le temps est invention ou il n'est rien du tout »
Bergson.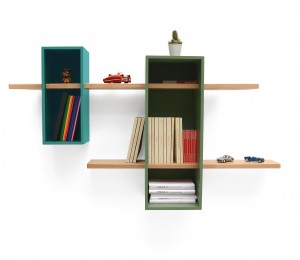 DESCRIPTION / DESCRIPTION
---
L'étagère Max appartient à la toute dernière gamme, « Pièces complices » des éditions Compagnie.
Au final, une sculpture comme des pixels de paysages colorés à poser sur un mur. Du gris mousse au vert olive, des tâches de lointain. Des compositions libres pour ranger, poser, exposer.
L'étagère Max, un projet conçu avec des enfants, mais qui n'est pas exclusivement à destination des enfants.
The bookcase Max belongs to the very last range « Pièces complices » by Compagnie : a collection thought by two friends architects, Jean-François Bellemère and Olivier Chabaud, and enriches by the look of their children who have respectingly 4 and 5 years. This bookcase could be perfect in a child room, but it can also be installed in all the spaces of the house : living room, kitchen, bathroom, desk… It exists in 4 versions with a choice of 9 different colours (a gradation of green inspired by a trip in Sardinia + black, white and red).
FABRICATION / MANUFACTURING
---

Sous la direction de Jean-François Bellemère, fondateur de Compagnie, les objets et mobiliers sont pensés de manière à simplifier les processus de fabrication et de transport, économiser les matériaux et valoriser le savoir-faire d'entreprises locales.
Les étagères MAX sont fabriquées en partie, en hêtre massif à partir de forêts gérées durablement en Franche-Comté.
Les plateaux sont ensuite travaillés et assemblés dans un atelier du Jura. Le circuit entre ressource naturelle et produit transformé est ainsi court.
Edited by Jean-François Bellemère, founder of Compagnie, there objects and furniture are designed to be manufacturied and transported simple, saving materials and developping local business
expertise.
 Max is made from solid beech from sustainably managed forests in Franche-Comté.
The wood is then worked in the Jura. The circuit between natural and processed product resource is well short.
COMPOSITIONS POSSIBLES / POSSIBLE COMPOSITIONS
---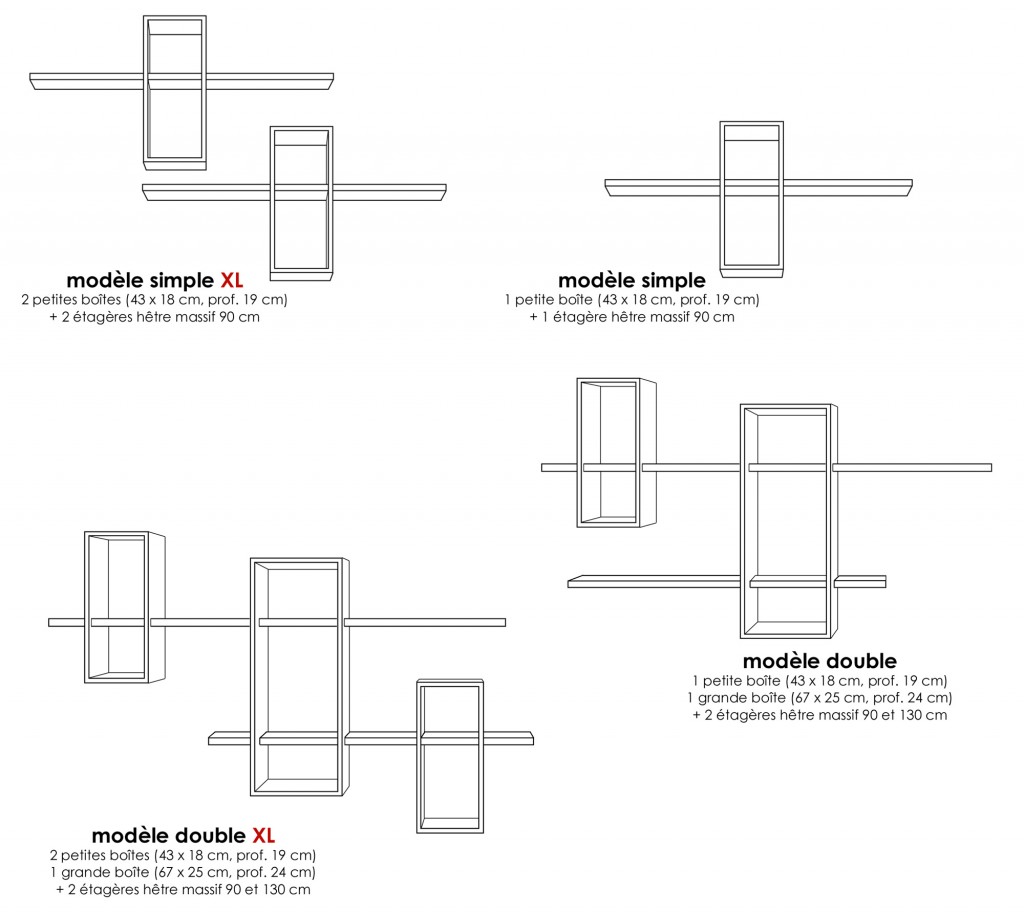 ON EN PARLE SUR… / WE TALK ABOUT…
Yooko / Grazia …
---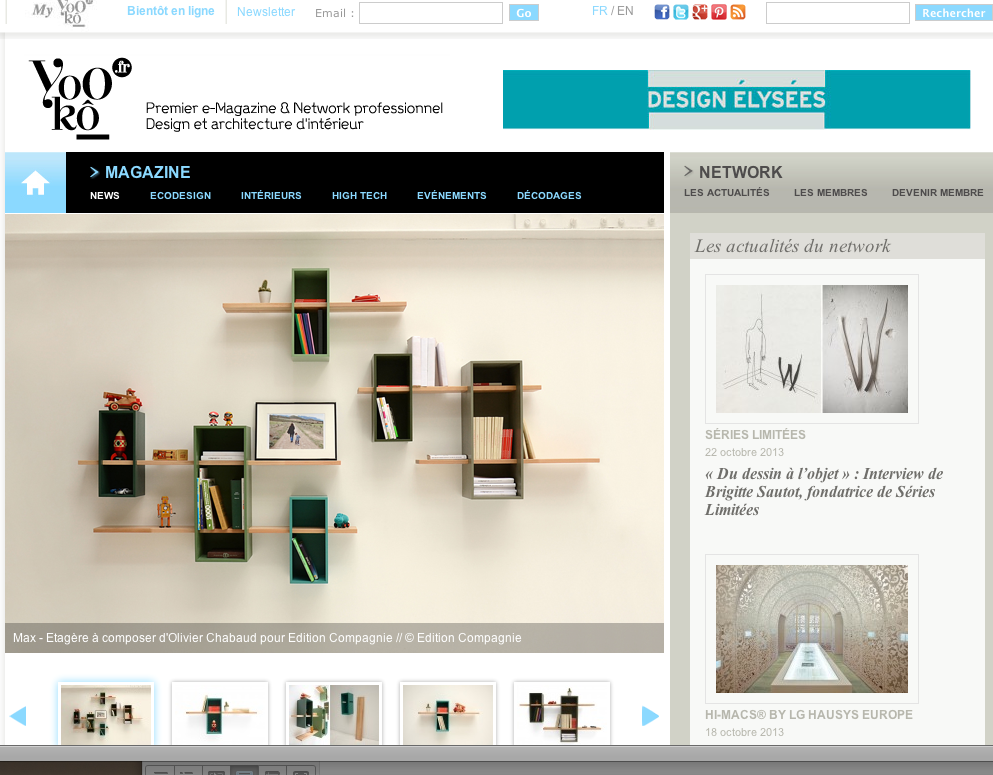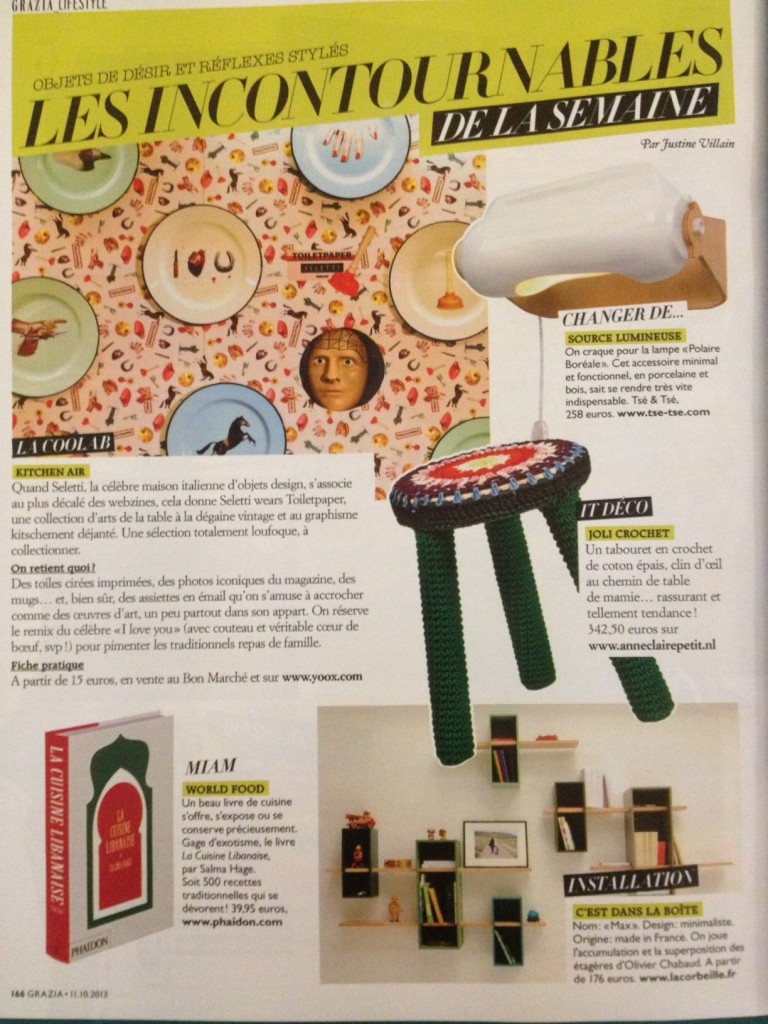 Pour télécharger la fiche produit des étagères MAX, cliquez ici
To download description of the MAX shelving, click here
Pour télécharger les nouvelles couleurs 2019 des étagères MAX, cliquez ici
To download new colors of the MAX shelving, click here