Rangements MAISONS
Design : Olivier Chabaud
---
MATÉRIAUX / MATERIALS
MDF laqué – Fabriqué en France
MDF lacquered – Made in France
DIMENSIONS / SIZE
Petit modèle : 35 cm x 28 cm – Ht: 25 cm
Grand modèle : 45 cm x 33 cm – Ht: 33 cm
Small size: 35 cm x 28 cm – Height: 25 cm
Large model: 45 cm x 33 cm – Height: 33 cm
FINITIONS / FINISH

« Je ne veux désormais collectionner que les moments de bonheur. »
Stendhal.
« I will now collect the moments of happiness. »
Stendhal.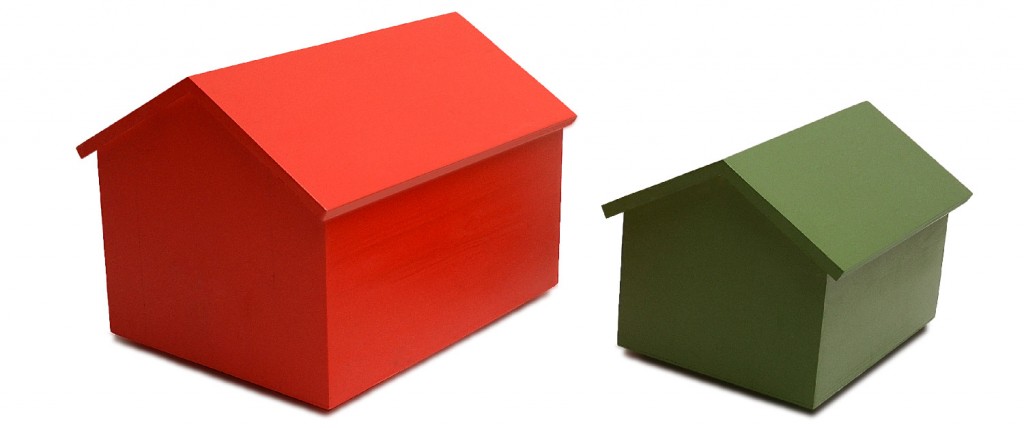 DESCRIPTION / DESCRIPTION
---
Un objet dessiné avec des enfants et pour des enfants. La boîte de rangement est elle même prétexte au jeu.
Playful and fun, these colorful house-shaped storages have been designed with children and for children. The simple and evocative silhouette speaks to the imagination : no doubt, the children will store their toys with pleasure ! These chests are welcome in a child's room of course, but also in a play area set in the living room … Very decorative, this storage will be also useful for storing the « adult bazaar » in a living room, bedroom or bathroom … 
100% Made In France (Jura), these boxes are made of painted MDF : sturdy and durable , they do not fear the repeated assaults of the most turbulent children !
FABRICATION / MANUFACTURING
---

Sous la direction de Jean-François Bellemère, fondateur de Compagnie, les objets et mobiliers sont pensés de manière à simplifier les processus de fabrication et de transport, économiser les matériaux et valoriser le savoir-faire d'entreprises locales.
Edited by Jean-François Bellemère, founder of Compagnie, objects and furniture are designed to simplify the manufacturing process and transportation, saving materials and develop local business expertise.
ON EN PARLE SUR… / WE TALK ABOUT…
Ideat …
---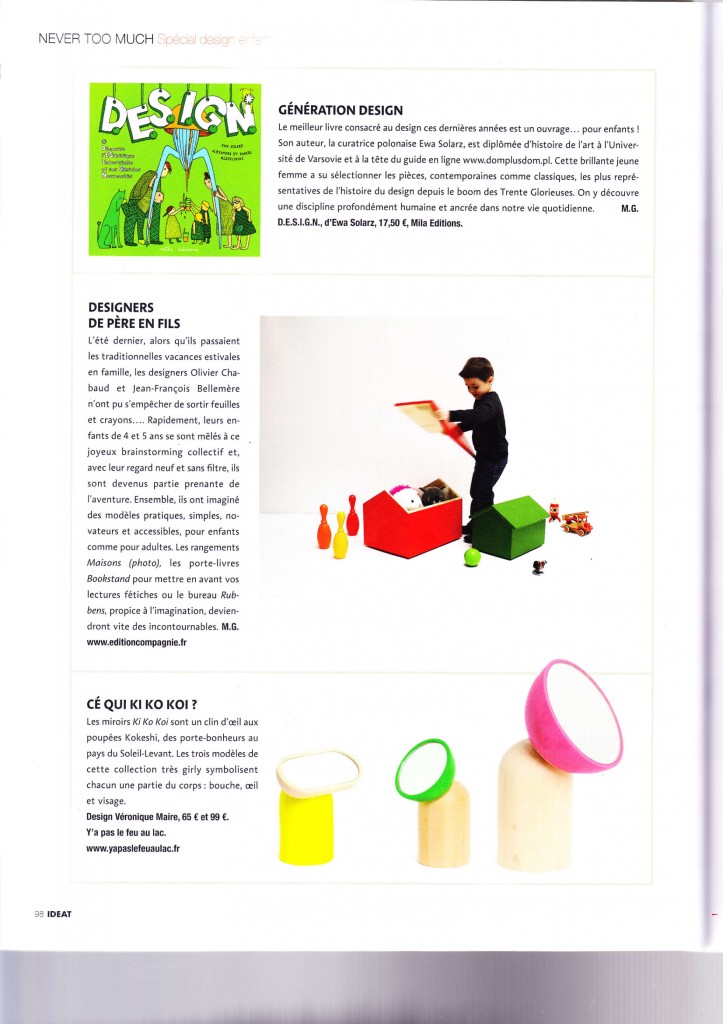 Pour télécharger la fiche produit des rangements MAISONS, cliquez ici
To download description of storage HOUSES, click here