Bibliothèque MIKADO chêne // Petit modèle
Design : Jean-François Bellemère
---
MATÉRIAUX / MATERIALS
Montants en chêne massif vernis – Bois de Franche Comté (France) issu de forêts gérées durablement. Fabriqué en France
Varnished oak – Wood of Franche Comté (France) from sustainably managed forests. Made in France.
DIMENSIONS / SIZE
Petit modèle : haut.100 cm x long. 185 cm
Small model : height 100cm X length 185 cm
FINITIONS / FINISH
Chêne massif vernis
Varnished oak
« Et pourquoi pas une bibliothèque qui mettrait enfin les livres en valeur ? »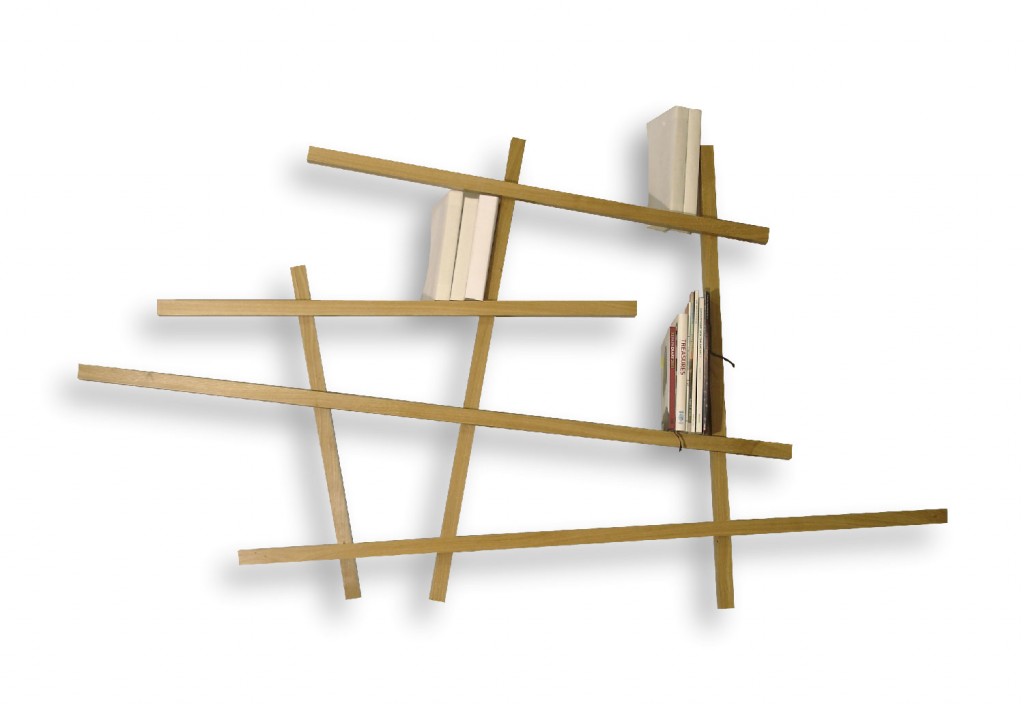 DESCRIPTION /
DESCRIPTION
---
Comme une sculpture sur un mur, la bibliothèque Mikado met en scène les livres de la maison.
Like a sculpture on a wall, the Mikado library showcases books from home.

FABRICATION / MANUFACTURING
---

Sous la direction de Jean-François Bellemère, fondateur de Compagnie, les objets et mobiliers sont pensés de manière à simplifier les processus de fabrication et de transport, économiser les matériaux et valoriser le savoir-faire d'entreprises locales.
La mikado est fabriquée en chêne massif ou en hêtre laqué à partir de forêts gérées durablement en Franche-Comté.
Les éléments sont ensuite travaillés et assemblés dans un atelier du Jura. Le circuit entre ressource naturelle et produit transformé est ainsi court.
Edited by Jean-François Bellemère, founder of Compagnie, there objects and furniture are designed to be manufacturied and transported simple, saving materials and developping local busines s
expertise.
 Mikado is made from solid oak or beech from sustainably managed forests in Franche-Comté. 
The wood is then worked in the Jura. The circuit between natural and processed product resource is well short.


CHOIX DES LIVRES / SELECTION OF BOOKS
---
Deux formats sont possibles : livres de poches, CD, DVD, ou beaux livres (entretoises fournies). Dans chaque boîte est fourni 4 entretoises de 2 dimensions.
1-Petites entretoises : 4 cm (largeur totale du mur à la bibliothèque : 10 cm)
2-Grandes entretoises : 12 cm (largeur totale du mur à la bibliothèque : 18 cm)
Elles permettent d'écarter la bibliothèque du mur afin de choisir le format des livres que vous souhaitez « mettre en scène » dans la Mikado.
Adjustable depth : Two formats are possible: pocket books, CDs, DVDs, or beautiful books (depths included). Each box comes with 4 depths 2 dimensions.
1 Small- depths :4 cm (total width of the wall at the library: 10 cm)
2-Large depths : 12 cm (total width of the wall at the library: 18 cm)
The depths allow to rule library wall to choose the format of the books that you want « to stage » in Mikado.
1 : livres de poches, romans, CD, DVD, … (petites entretoises)paperback books , novels, CD , DVD, …(Small depths)



2 : beaux livres, BD… (Grandes entretoises) beautiful books, comics …(Large depths)



COMPOSITIONS POSSIBLES / POSSIBLE COMPOSITIONS
---
Petit modèle/Small model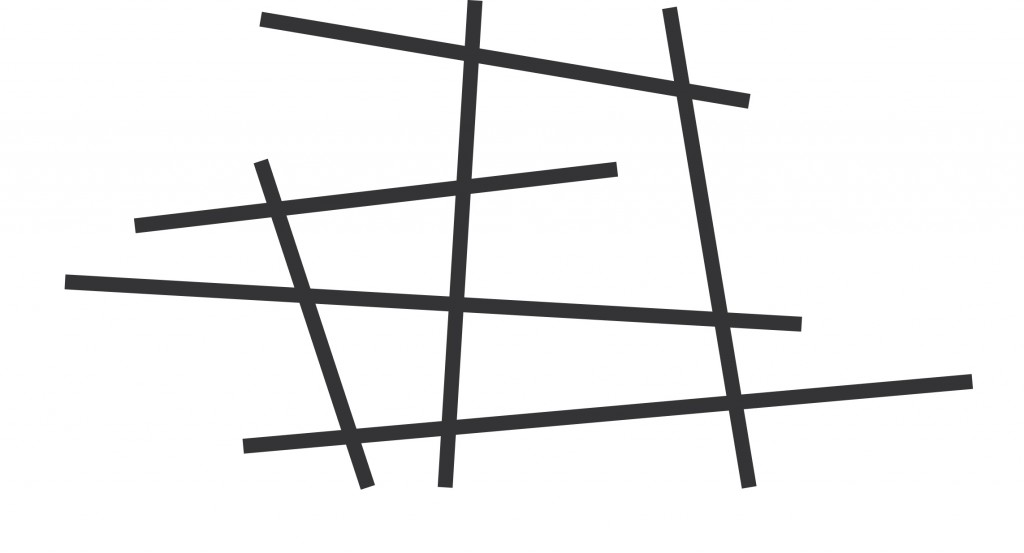 Grand modèle/Large model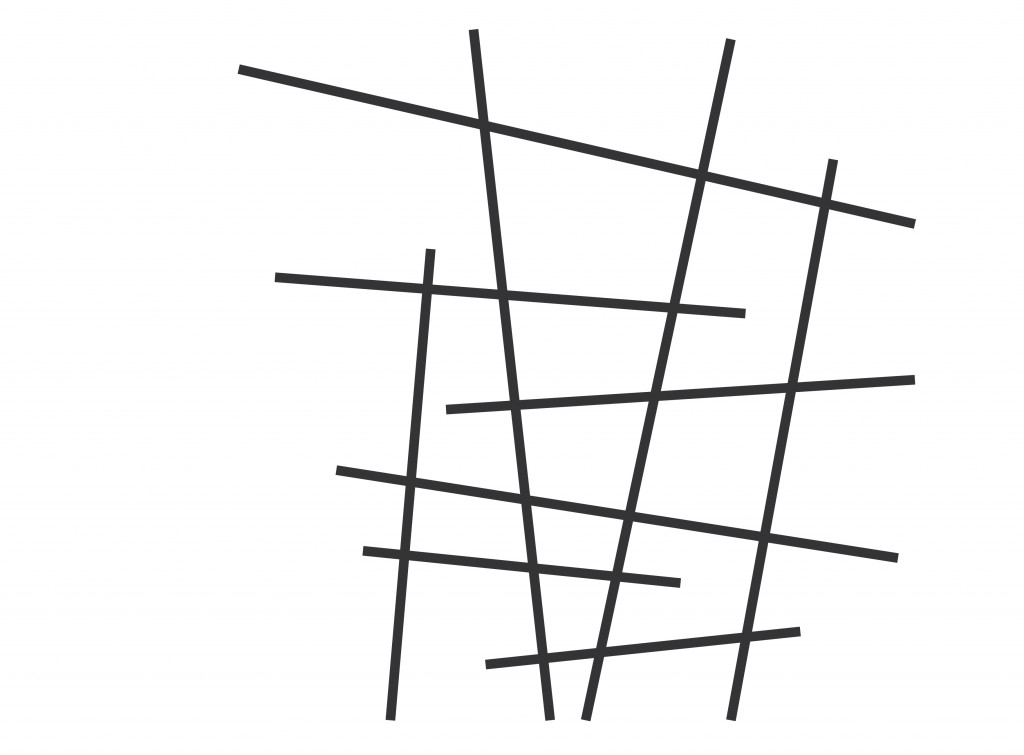 Petit modèle + Grand modèle/Small model + Large model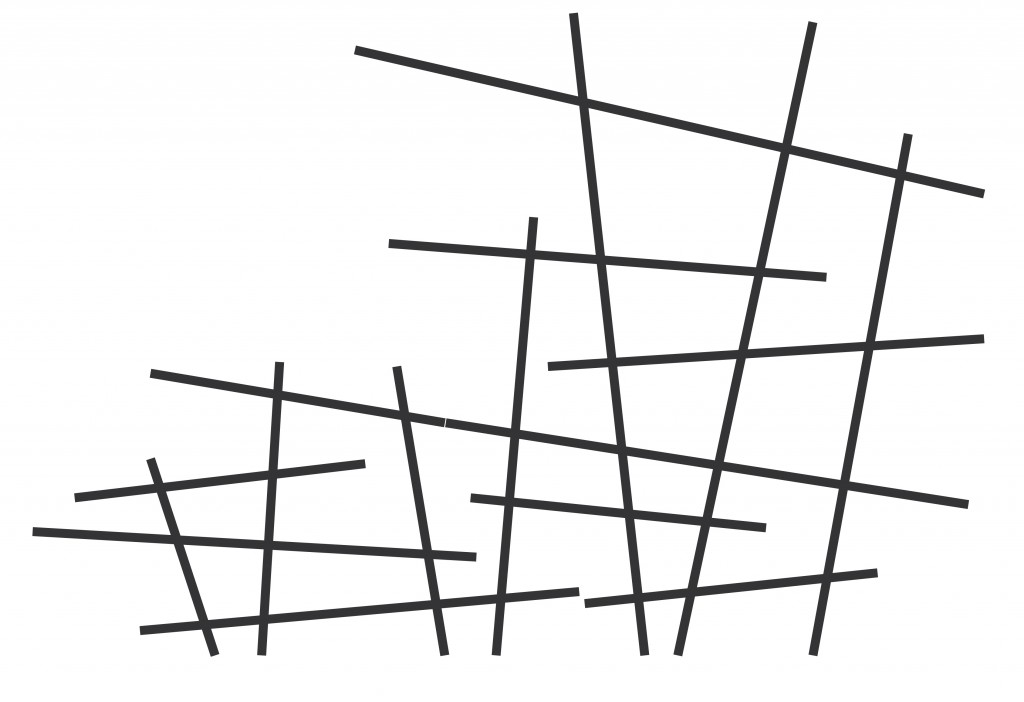 CONSEIL DE MONTAGE / COUNCIL ASSEMBLY
---
Plan de montage fourni. Temps de pose : environ 10 minutes. Il est recommandé la pose au sol du Grand modèle, le poids des livres étant important.
Pour le petit modèle qui peut-être accroché sur le mur, utiliser des chevilles adaptées à votre support. Attention aux cloisons type plâtre BA 13 offrant une faible résistance. Utilisez en ce cas des chevilles à expansion type « Molly ».
Provided timeline. Exposure time: about 10 minutes. We recommend laying the floor of the Grand model, the weight of the books is important.
For the small model that can be hung on the wall, proper anchors for your support.
ON EN PARLE SUR… / WE TALK ABOUT…
Maison Magazine / Côté Sud …
---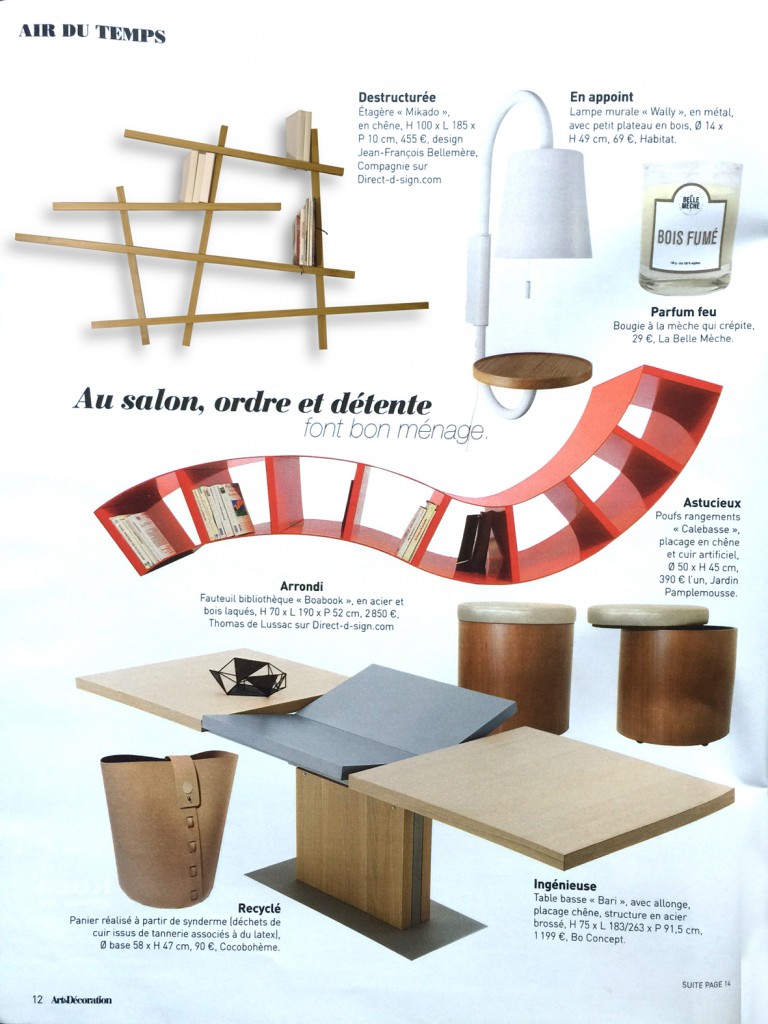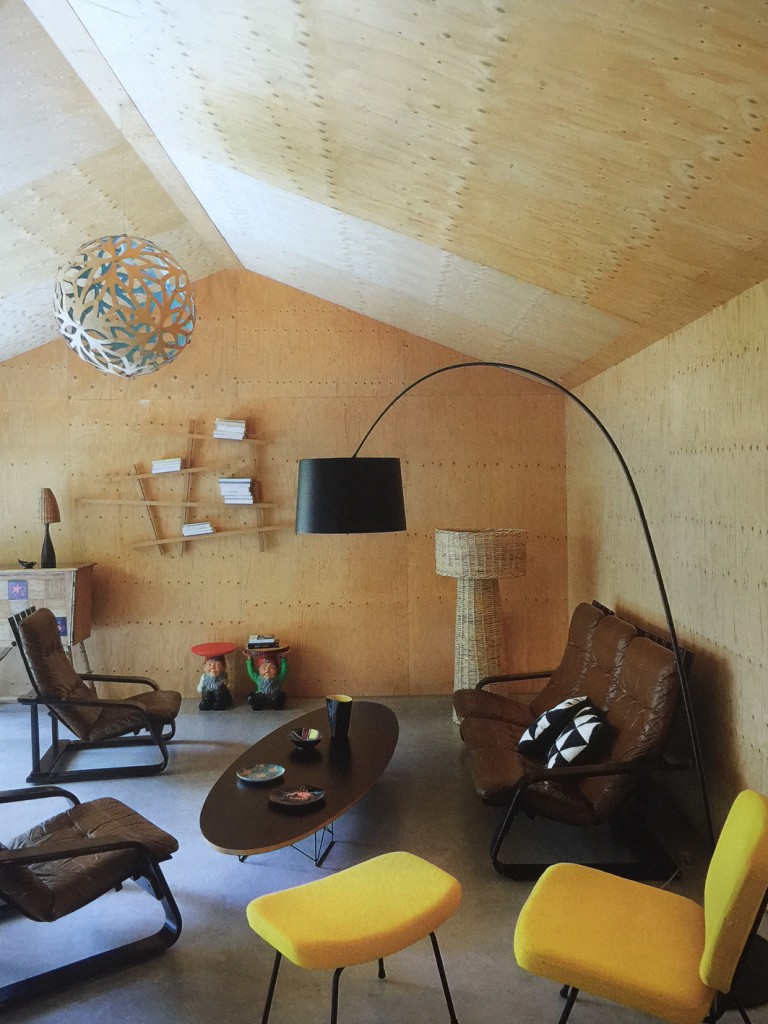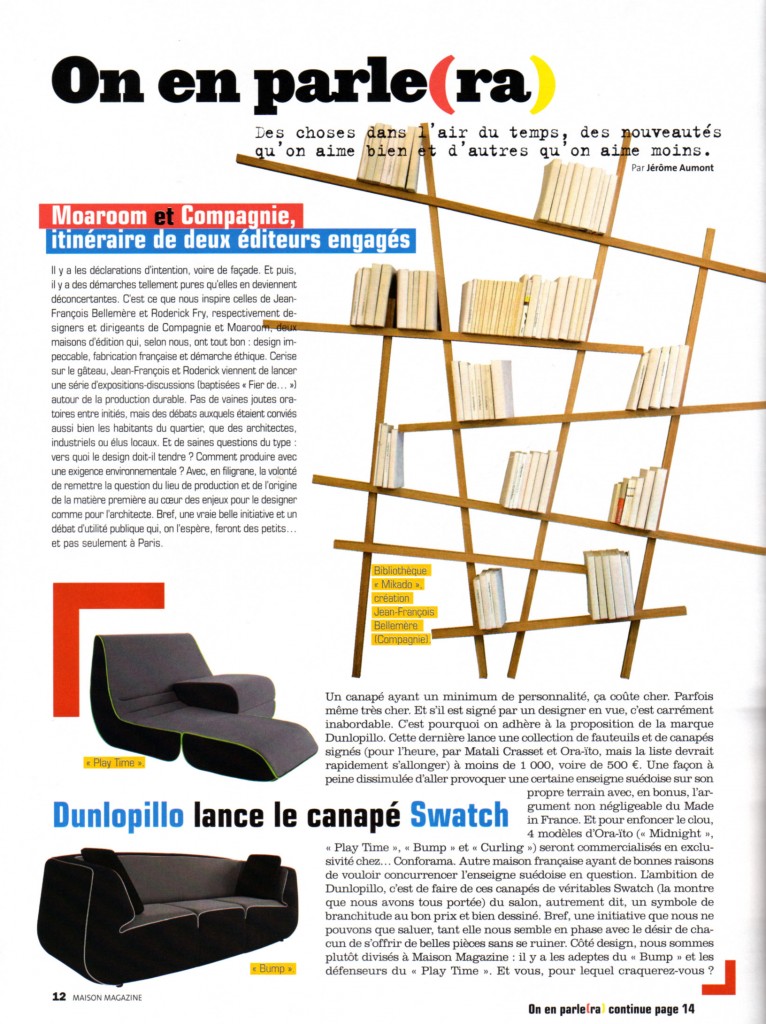 Pour télécharger la fiche produit de la bibliothèque MIKADO, cliquez ici
To download description of the MIKADO library, click here