Lampe CERF
Design : Chen Bikovski
---
MATÉRIAUX / MATERIALS
Aluminium laqué et acier, Fabriqué en Israël.
Construct material – Aluminum, steel, Hand-crafted in Tel Aviv, Israel.
DIMENSIONS / SIZE
Longueur : 39.5 cm.
Largeur : 39 cm.
Épaisseur : 10 cm.
Poids : 1,3 kg
Deer head package dimensions – 40x40x10cm (15.78×15.78×3.93 Inch). Weight – 1.3kg (2.86 Pounds)
FINITION / FINISH
Couleurs disponibles :



« Quand la lumière rencontre l'art »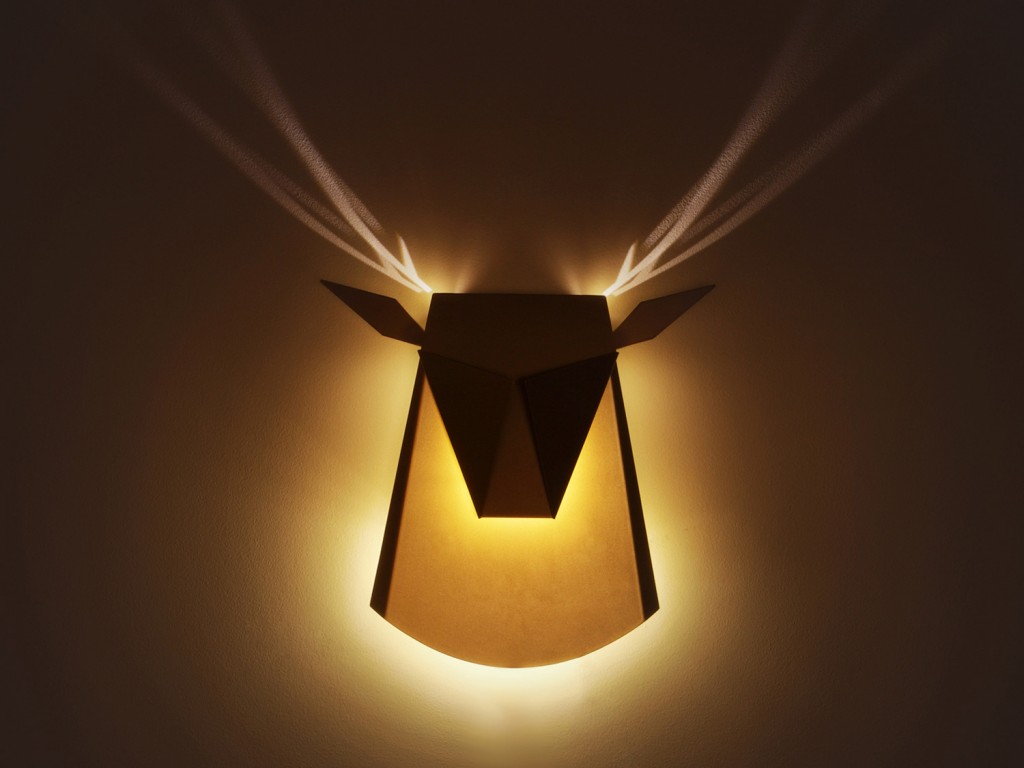 DESCRIPTION / DESCRIPTION
---
Une pièce murale qui joue avec la « nostalgie »des trophées de chasse dans une interprétation contemporaine et sophistiquée des anciens cabinets de curiosités.
Cette tête de cerf, magnifique et brillamment simple va recomposer par la lumière les bois du cerf. L'ambiance de la pièce va revêtir un air de mystère et de conte de fées.
Popup lighting was made to bring a unique ambience to any space. The game of light and space turns the lamp into a work of art, painting itself all over again every time it's lit.
With a simple flip of the switch, beams of light turn into brush strokes turning the lamp into a work of art that dramatically changes the atmosphere, setting the mood and sparking the imagination.
The Deer Head lamp is a wall-mounted light fixture that can be used to light a multitude of spaces. It's a classic, nostalgic wall piece given a contemporary and sophisticated interpretation.
When lit, the Deer Head lamp creates a magical ambience. It's perfect for any situation; romantic moments in intimate spaces or magical fantasy in a child's bedroom.


TECHNIQUE / TECHNIQUE
---
3X4 LED 2700k 120lm- 2.1W – pour intérieur uniquement.
Voltage (V) – 110- 240.
2 versions de branchement : sur mur direct ou sur prise de courant
Lamp (Bulb) Description – Environmentally friendly 3*4 LED module 2700k 120lm- 2.1w
Environment- Indoor
Voltage (V) – 110- 240.
Mounting – Wall fixture. 2 electricity options – point, cord

Pour télécharger la fiche produit de la lampe CERF, cliquez ici
To download description of the DEER lamp, click here