Miroir en HERBE
Design : Jean-Jacques Hubert
---
MATÉRIAUX / MATERIALS
Inox brillant
Fabriqué en France
Stainless steel
Made in France
DIMENSIONS / SIZE
Longueur : 110 cm.
Largeur : 9 et 10 cm.
Hauteur : 14 et 11 cm.
Length: 110 cm.
Width: 9 to and cm.
Height : 14 and 11 cm
FINITIONS / FINISH
Inox brillant
Stainless steel with mirror finish
« L'objet écologique ne naît pas que d'une matière ou d'un process, il doit avant tout être durable. »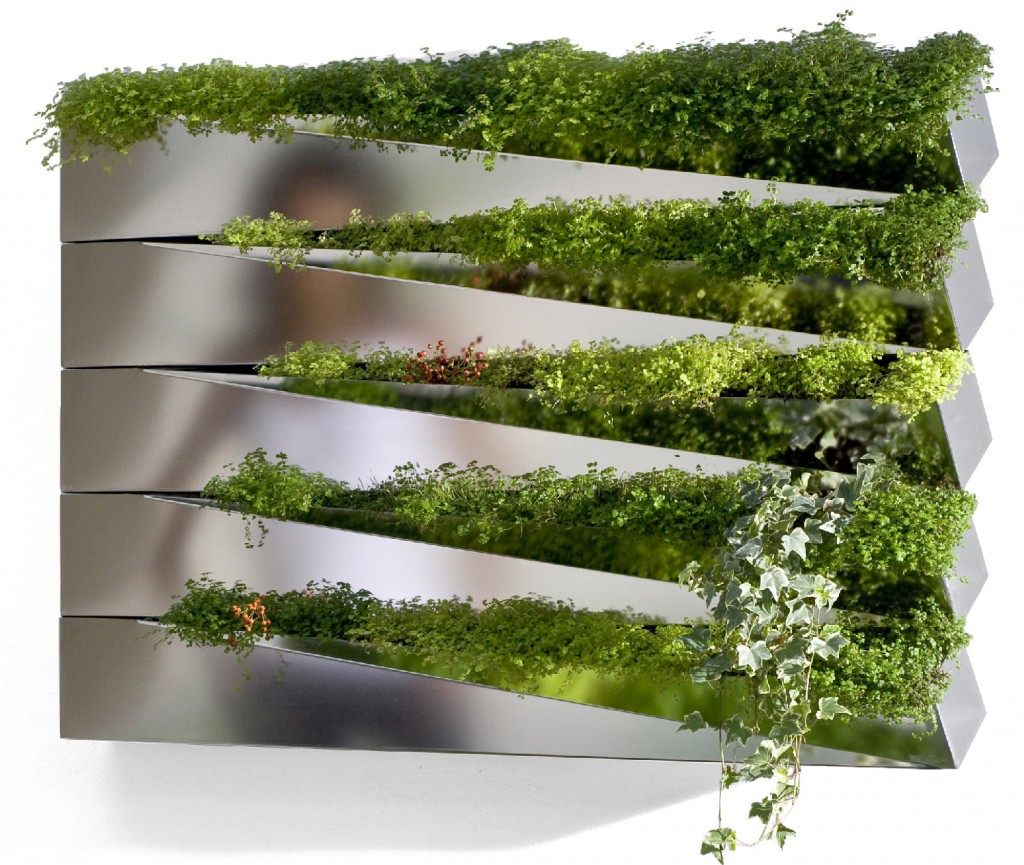 DESCRIPTION / DESCRIPTION
---
Mise en scène par le Miroir en Herbe, la végétation glisse en cascade le long du mur ou grimpe en direction du plafond, reflétée par la paroi des bacs comme le ferait l'eau d'une rivière. La forme très étudiée de l'objet, qui introduit un phénomène optique de distorsion venant s'ajouter à l'effet miroir, en fait une œuvre évolutive et pleine de fraîcheur qui vient habiller le mur comme un tableau vivant.
Dramatized by the Grass Mirror, the vegetation slides along the wall like a waterfall or climbs towards the ceiling, casting reflections on the sides of the boxes, recalling the shimmering effect of the water in a river bed. The carefully thought out form of the object, which introduces an optical phenomenon of distortion, an addition to the mirror effect, turns it into a constantly evolving work, full of freshness, which dresses the wall like a living portrait. Every window box (L 110 x H 11/14 cm x D 9 /10cm) is independent and the price is for one window box. The user is therefore free to determine the number of boxes he or she wishes, in order to obtain a square of vegetation of the required dimension.

INFORMATIONS TECHNIQUES/ TECHNICAL INFORMATION
---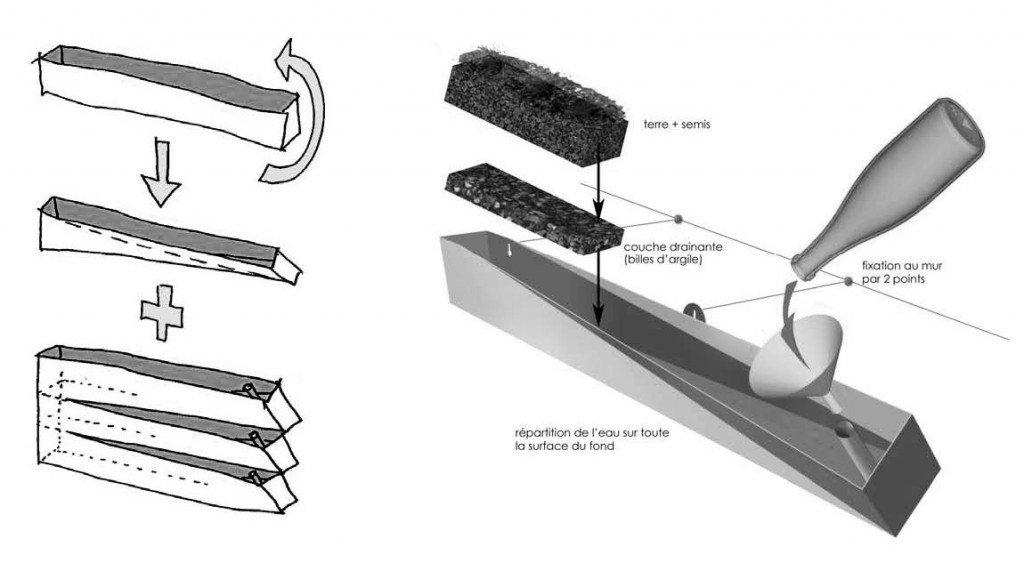 D'utilisation facile, chaque bac est muni d'une descente d'eau permettant à la végétation d'être alimentée. L'eau vient se répartir sur toute la longueur de la partie basse.
Il suffit à l'utilisateur de choisir les plantes qu'il disposera dans son Miroir en Herbe en fonction de leurs qualités esthétiques, mais également de leurs propriétés biologiques (certaines plantes sont efficaces contre les polluants présents dans l'air, comme le formaldéhyde, le pentachlorophénol, l'ammoniac, le trichloréthylène, le monoxyde de carbone, le benzène ou le toluène…), à raison d'une plante pour 9 m².
Easy to use, each box is equipped with a water descent, allowing for the vegetation to be kept humid. The water ends up occupying the whole length of the bottom part.
ON EN PARLE SUR… / WE TALK ABOUT…
A vivre / AD / Extérieur design …
---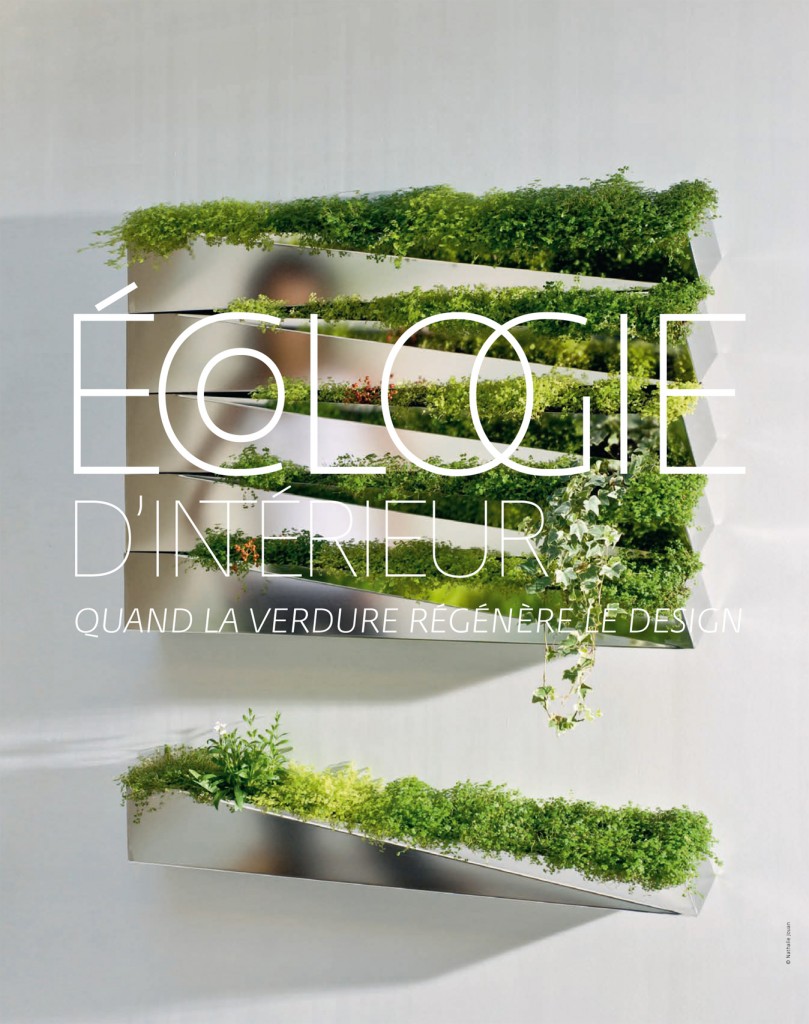 >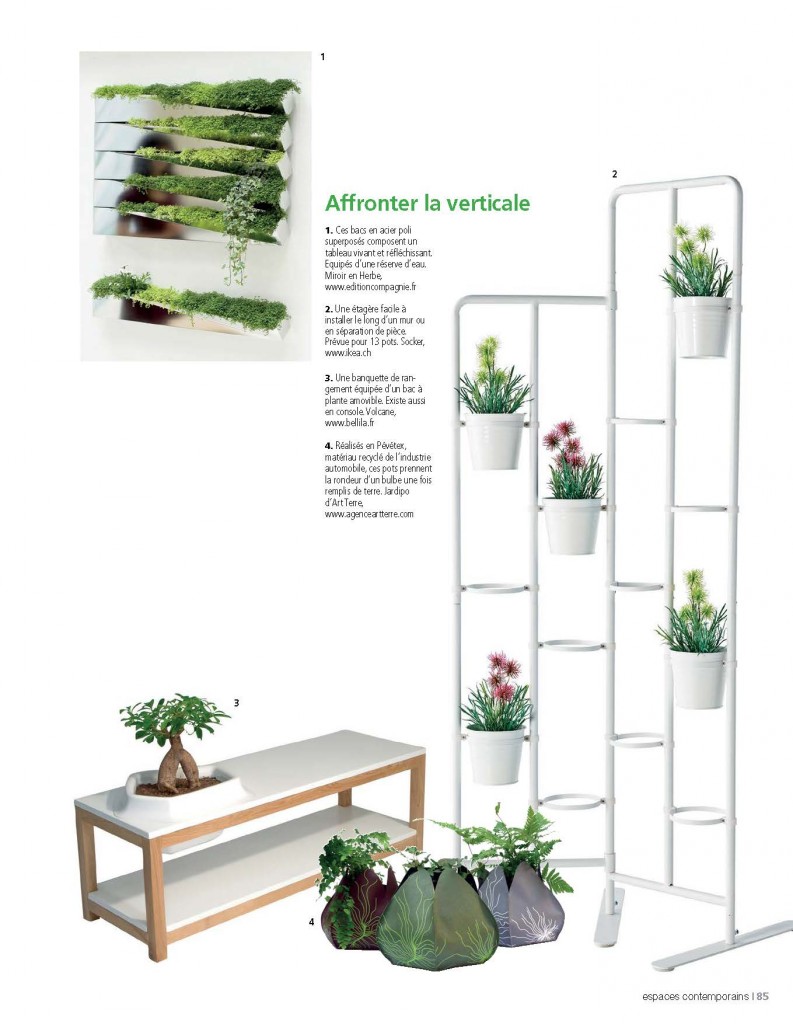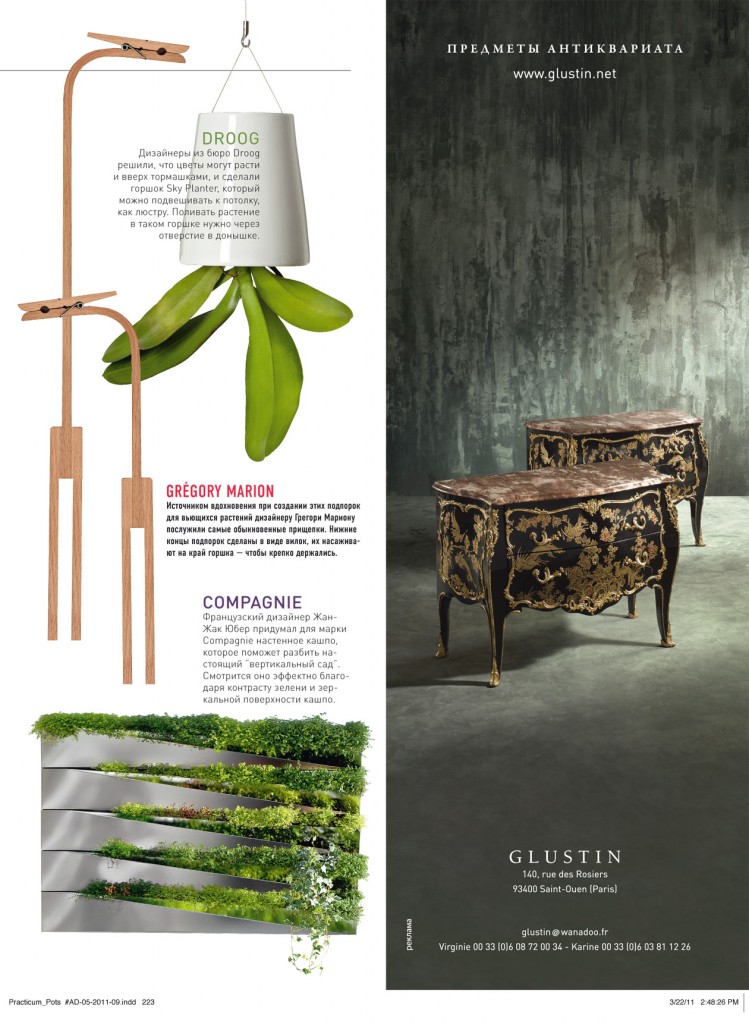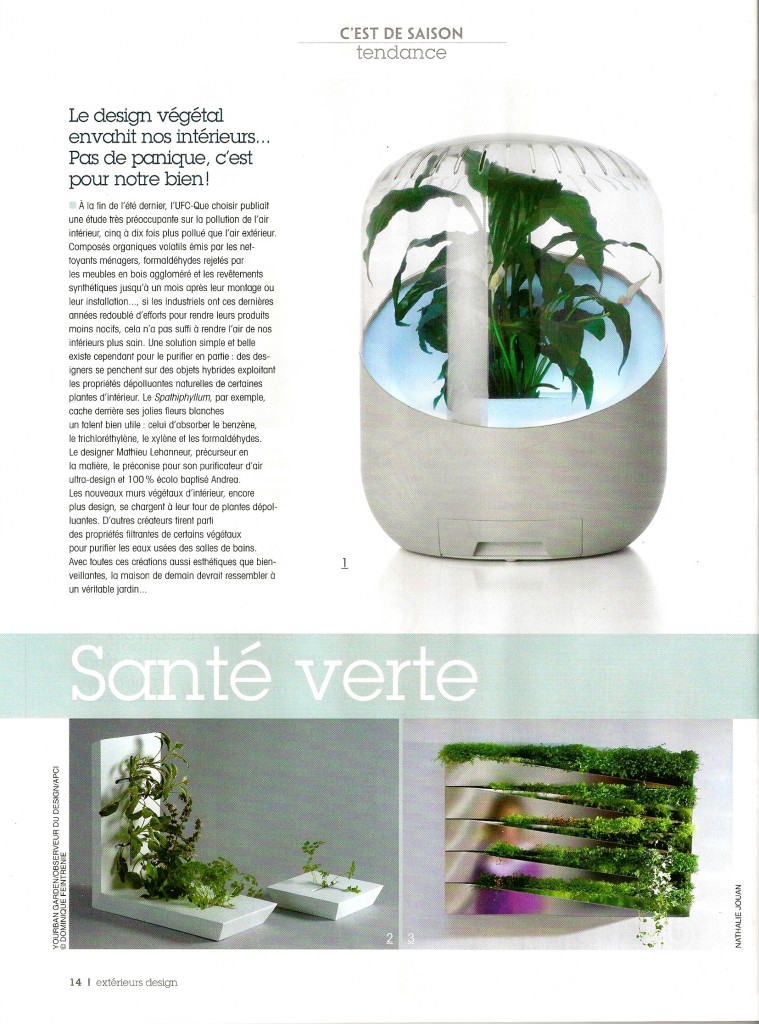 Pour télécharger la fiche produit du miroir en HERBE, cliquez ici
To download description of the mirror GRASS, click here